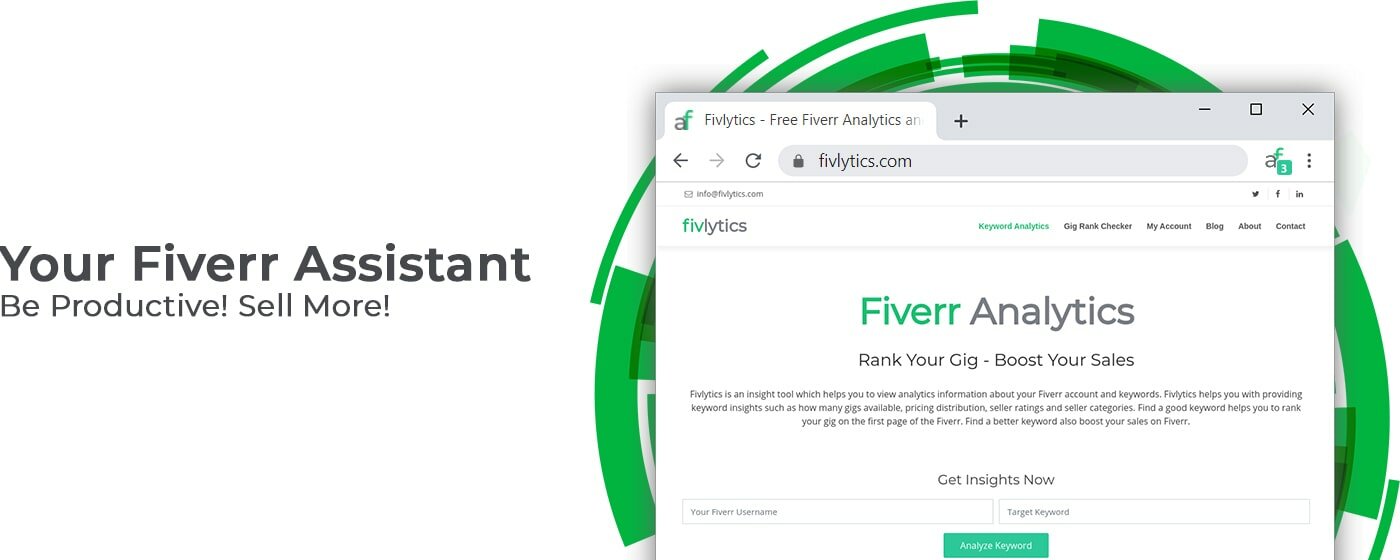 Fivlytics is an assistant tool for Fiverr sellers. This provide keyword analytics, gig rank checking and seo tools for fiverr. Our standalone algorithms analyse data from fiverr related to buying, selling and seo to generate unique data to find gig rank and keyword insights.
Ranking your gig in the fiverr is the most challenging task for new as well as experienced freelancers. Keyword research helps to find best keyword for your gig and fivlytics keyword analytics is simple tool for it! Why waiting? Join the community!
Download Fivlytics Profile
Love to read more about ficlytics? Download our profile and learn more about our values, audience and specialities.
User Reviews
Read what our users wrote about fivlytics

Huzaifa khadim
Fivlytics User
good
Sami Ahmed
Fivlytics User
A very helpful SEO tool for fiverr sellers
Muhammad Muzammil
Fivlytics User
I have been using it for 15 days. I found it good. Before fivlytics I was worried about finding the buyer's name on my laptop while working on Fiverr. Now It shows name of the buyer and Before sending the offer I can check the buyer profile, Because Most of the buyer's request are posted by the seller to increase their views and clicks as well as response rate. SO in short it helps me a lot. Thanks

MUHAMMAD FAISAL
Fivlytics User
Best