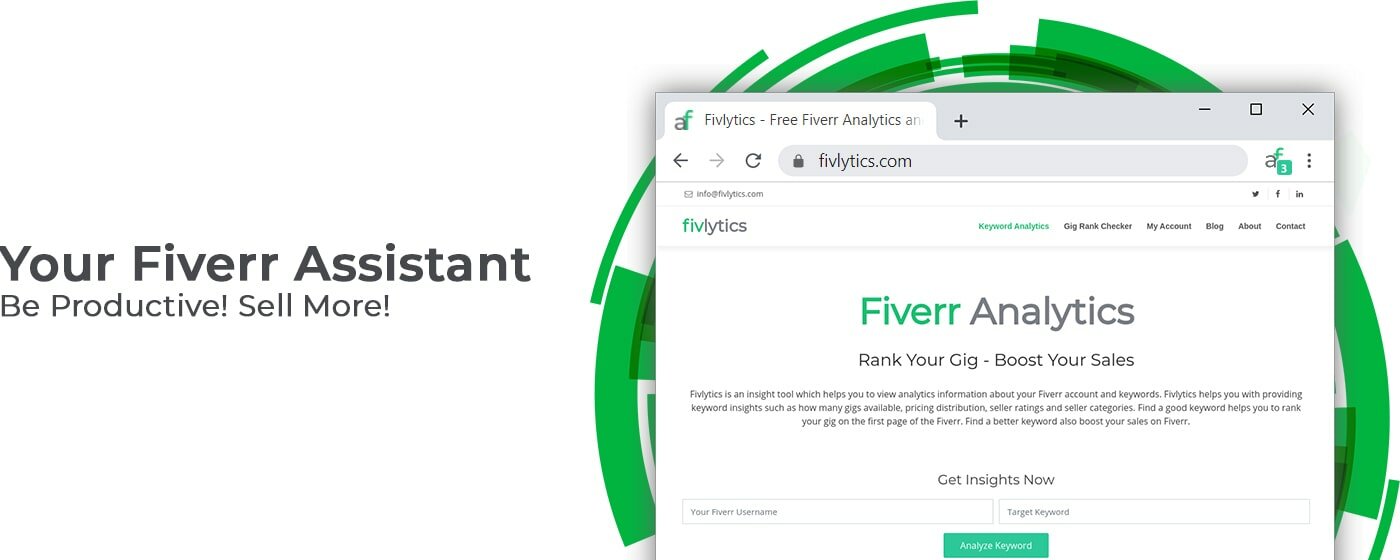 Fivlytics is an assistant tool for Fiverr sellers. This provide keyword analytics, gig rank checking and seo tools for fiverr. Our standalone algorithms analyse data from fiverr related to buying, selling and seo to generate unique data to find gig rank and keyword insights.
Ranking your gig in the fiverr is the most challenging task for new as well as experienced freelancers. Keyword research helps to find best keyword for your gig and fivlytics keyword analytics is simple tool for it! Why waiting? Join the community!
Download Fivlytics Profile
Love to read more about ficlytics? Download our profile and learn more about our values, audience and specialities.
User Reviews
Read what our users wrote about fivlytics
Mohammad Kamran
Fivlytics User
I listened about site on Facebook. I used it amazing website. I will recommend anyone who wants to analyze gigs. Thanks

Mian Osama
Fivlytics User
This extension is vary helpful in gig ranking!

Ahmad Raza
Fivlytics User
This is an amazing and a very helpful website

Maham
Fivlytics User
It's an amazing tool for any freelancer. It helps out us to check our Fiverr gig ranking status, also provide us keywords ranking checker and many more.