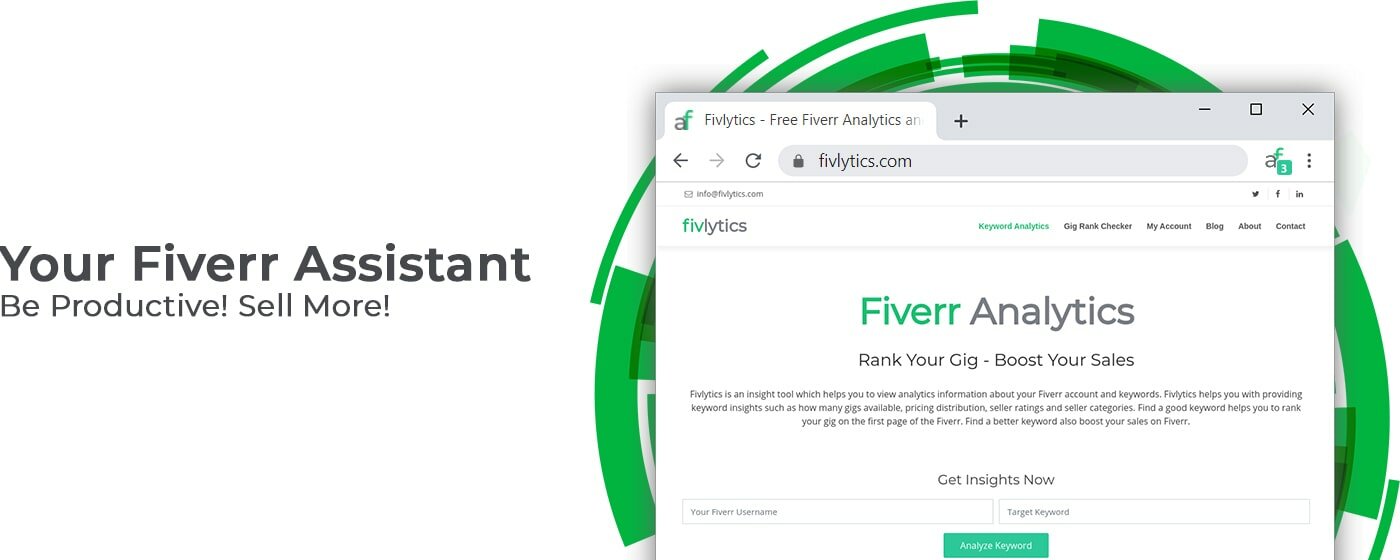 Fivlytics is an assistant tool for Fiverr sellers. This provide keyword analytics, gig rank checking and seo tools for fiverr. Our standalone algorithms analyse data from fiverr related to buying, selling and seo to generate unique data to find gig rank and keyword insights.
Ranking your gig in the fiverr is the most challenging task for new as well as experienced freelancers. Keyword research helps to find best keyword for your gig and fivlytics keyword analytics is simple tool for it! Why waiting? Join the community!
Download Fivlytics Profile
Love to read more about ficlytics? Download our profile and learn more about our values, audience and specialities.
User Reviews
Read what our users wrote about fivlytics
Jam Zain Ul Abideen
Fivlytics User
Its a good tool which help to promote gig and tell about fiver rules and regulations
Tharaka Nuwan
Fivlytics User
This tool is very helpful because gig key words are very critical to become successful in fiver.l hope this will help for all fiver peeps in all over the world.And happy to mention that the crew are from Sri lanka 🇱🇰❤️.Thank you very much for the app and keep up the good work.
Enam Ajmal
Fivlytics User
Best tool for freelancers.. Please keep it free and wish you very good luck

Rao Daniyal
Fivlytics User
Its amazing. very helpul website to check ranking of specific keywords